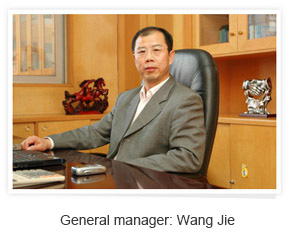 SHENZHEN AGRO HUNTER CO., LTD. was reorganized in 2005 from its predecessor, namely SHENZHEN OCT PRODUCTION MATERIALS CO., LTD. CHINA. Ever since 1991, SHENZHEN AGRO HUNTER CO., LTD. has been engaged in the export and domestic sales of pesticides, thus it has accumulated rich experiences in pesticide business, and it boasts a team of excellent foreign-trade professionals. The company always attaches great importance to products quality and services, thus it has enjoyed an excellent reputation among both the domestic and overseas customers. With 15 years' development, the company has independently developed its own products including METHYL ROMIDE, FENITROTHION, MALATHION, PARAQUAT, HALOXYFOP-R-METHYL, IMIDACLOPRID, CHLORFLUAZURON, CARBOFURAN, CARBOSULFAN, CARBARYL, FENCLORIM, BUTACHLOR, ACETOCHLOR, PRETILACHLOR, FLUAZIFOP-P-BUTYL, FLUROXYPYR, DIQUAT etc. In addtion, we have established long-term cooperative partnership with many domestic pesticide manufacturers. Our products enjoy very competitive prices and can meet various requirements of customers. All the products are produced strictly according to the FAO standard. We can provide the customers with not only the most favorable prices, but aslo the best-quality products as well as all-round quality services.
In order to ensure the quickest shipments of goods, we have set up offices in main domesitc ports such as Shanghai, Tianjin and Guangzhou to meet the customers' urgent needs.
We have persons specially responsilbe for the pesticide registration which can be varied to meet the different needs of customers from different countries. We can provide the registration data such as prouducts analysis report, toxicological information and MSDS etc.
Upholding the tenent of "Greate value for customer with first-class quality", we are ready to cooperate and exchange ideas with both the domestic and overseas customers for mutual development!